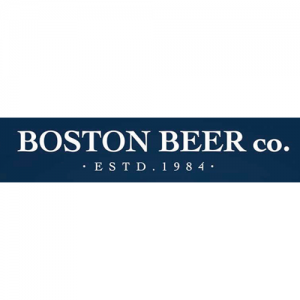 In 1984, Jim Koch discovered his great-great grandfather's recipe for Louis Koch Lager in his father's attic. Looking to follow his family's passion for brewing, Jim brewed the recipe in his kitchen with the hopes of challenging the status quo in the American beer industry. He started by introducing American drinkers to craft-brewed beers that were full-flavored, balanced, and complex, and brewed with quality ingredients. Pleased with his brew, Jim started The Boston Beer Company with his co-founder and first employee, Rhonda Kallman. In those first months, Jim walked bar-to-bar with a briefcase full of beer that he called Samuel Adams Boston Lager, in recognition of one of our nation's great founding fathers, a revolutionary man of independent mind and spirit. Boston Lager soon became a catalyst of the American craft beer revolution, making its public debut in Boston on Patriot's Day in April 1985. Six weeks after its introduction, Boston Lager was selected as "The Best Beer in America" in The Great American Beer Festival's Consumer Preference Poll, which became an award Samuel Adams Boston Lager went on to win an unprecedented four times.
---
Samuel Adams is a leading independent, American craft brewer that, in 1984, helped to launch the craft beer revolution with its flagship Boston Lager. Today, Samuel Adams brewers maintain their commitment to quality and innovation in the relentless pursuit of better beer. Recognized for a robust portfolio of styles including seasonal favorites and sought after limited releases, Samuel Adams beers are enjoyed globally and in the brand's Boston and Cincinnati taprooms. This beer not only tastes good, but it does good, too. In 2008, founder and brewer Jim Koch launched Brewing the American Dream to support food and beverage entrepreneurs, including craft brewers, with much-needed access to capital, mentoring and business support.
---
Dogfish Head has proudly focused on brewing beers with culinary ingredients outside the Reinheitsgebot since the day it opened as the smallest American craft brewery in 1995. A Delaware-based brand with Dogfish Head Brewings & Eats, an off-centered brewpub, Chesapeake & Maine, a geographically enamored seafood restaurant, the Dogfish INN, a beer-themed, canal-front hotel, and Dogfish Head Craft Brewery, a production brewery and distillery featuring the Tasting Room & Kitchen and Dogfish Head Distilling Co., Dogfish Head has earned numerous awards throughout its existence, including Wine Enthusiast's 2015 Brewery of the Year and the James Beard Foundation Award for 2017 Outstanding Wine, Spirits or Beer Professional.
---
Since its inception in 2016, Truly has been the most innovative brand in the category, breaking the boundaries of what consumers expect from hard seltzer. Truly believes no one is just one flavor, which is why it is available in 12 delicious original flavors, plus four flavors of Truly Lemonade and now four flavors of Truly Iced Tea. At just 100 calories and 5% ABV, Truly is perfect for any occasion from beach days to backyard barbeques and beyond.
---
Since 2001, Twisted Tea has been the original hard iced tea leading the pack as #1 selling hard tea. Made with real brewed tea and available in a variety of natural fruit flavors, Twisted Tea provides a refreshingly smooth drinking experience perfect for any occasion. Non-carbonated, naturally sweetened, and 5% ABV – it's your favorite iced tea with a twist! Keep it Twisted.
---
The leading cider across the country, Angry Orchard's cider makers experiment with apple varieties near and far to continuously develop new cider styles and flavors. Crafted with real apples and all natural ingredients, Angry Orchard is balanced, refreshing and full of flavor, with a wide variety of styles fit for all. At the home of Angry Orchard on a 60-acre apple orchard in New York's Hudson Valley, the team of cider makers offer small-batch experimentation with fruit grown right on-site while providing an experience for guests to sip cider amongst the trees.
We distribute these brands for Boston Beer Company: