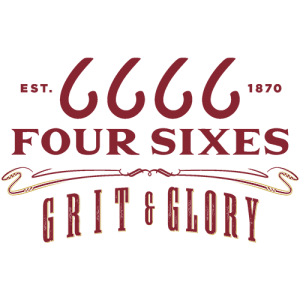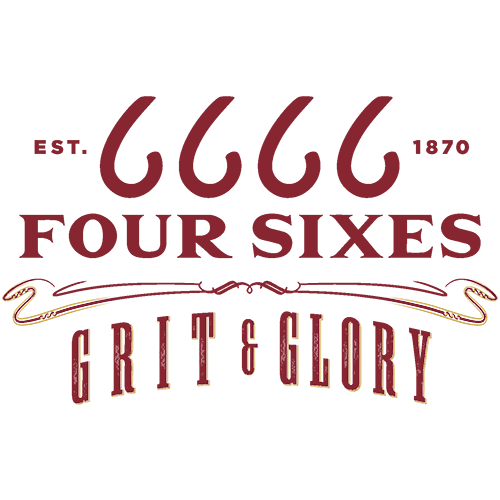 Four Sixes is expanding their brand beyond the fence line of the ranch with the introduction of entertainment projects and purposeful products that capture the spirit and Outpost of the legendary ranch. New products include Four Sixes Grit & Glory Craft Beers and Four Sixes Grit & Glory Ranch Water.
The Four Sixes isn't a relic of a preserve. Its a working ranch with American Cowboys. A place forged from experience, passion, and tradition. A tradition dating back 150 years, set on some 260 thousand acres of land graced by superbly bred cattle and championship horses. This is our heritage, and it runs deep.
Four Sixes is the most storied and respected ranch in Texas history. It was founded by Captain Samuel "Burk" Burnett in 1870 – when he purchased 100 head of cattle wearing the "6666" brand from Frank Crowley of Denton.
We distribute these brands for Four Sixes Grit & Glory: