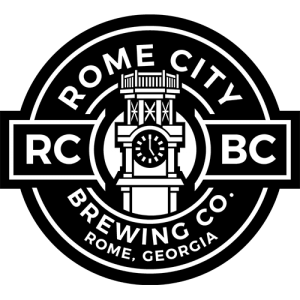 Both native Alabamians, owners Jay Shell and Trent Prault found their way on separate paths to Rome, GA.  For Jay, it began on a local golf course, took a detour on life as a country music star, and eventually, a family got him off the road and into the restaurant business.  For Trent, it was vascular surgery that brought him to town.  It was a love of craft beer that led to a hobby in beer making.  Both had daughters who played a little softball, bringing the two guys together as parent's yelling at umpire's.  It started as a conversation over a few of those said beers that led to the idea of starting Rome's first brewery.  The initial plan was to learn to brew beer on an industrial level and then begin brewing.  Jay had different plans.  Within a week, it was in the paper, and we were off to the races.  Jay didn't want him to sober up and have time to get cold feet.
So, in the summer of 2016, we bought our first 4 BBL brewing system and a few fermenters.  We renovated a corner of the Brewhouse Music and Grill at 325 Broad St, changed the name to Rome City Brewing Company, and off we went.  While completing a master's degree in Brewing Science and Operations, we continued to improve our beers, and expand our audience.  As locals began to embrace their local brewery, it became clear "we were gonna need a bigger boat".  Well, a bigger brewing system anyway.
Three doors down sat the empty building at 333 Broad St.  Jay had previously had a restaurant in this location. We realized with a little bit of renovation, we could expand our brewery significantly, and re-open the upstairs in this building including the rooftop patio.  So here we are, just 2 years later brewing great locally made craft beer right here in Rome and distributing it all over northwest Georgia and beyond.  The taproom is open 3 days a week.  Great locally made beer, great food, good music, and great times await.  We hope you'll join us soon and ask for Rome's only brewery's beer wherever else you may land.