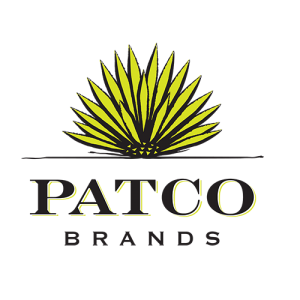 Patco Brands is a family owned-and-operated import, distribution, marketing and sales company. We are dedicated to making award wining, ready to drink wine based products and other ready to drink products. Our mission is to exceed all expectations from consumers, associates and strategic business partners.
Patco Brands is quickly becoming one of the industry's favorite beverage alcohol companies by consistently adhering to the following principles:
CREATE VALUE
Product. Package. Price. We utilize a broad network of optimized resources to deliver quality products with large value propositions for retailers and consumers.
DRIVE INNOVATION
We never stop innovating. From flavors and formulations to packaging and distribution; we strive to identify and develop new creative concepts throughout all aspects of our business.
RESPECT
Relationships are paramount in our business. We understand that it's the people you do business with and not just the business itself. Even as we grow and evolve, each member of our team adheres to our core values that offers our partners and customers the best possible products on the market.
INTEGRITY
We have the ability every day to dream up new products and bring them to life from start to finish. Our entire team enjoys creating value, driving innovation and consistently 'doing the right thing' which is directly reflected in our product offerings. Everyone at Patco Brands has a voice and their vision and opinions are always valued.
Patco is able to leverage our multi-year raw material and production contracts, USA distribution/importing capabilities and in-house R&D resources to deliver innovative forward thinking products for the evolving beverage alcohol industry.
We distribute these brands for Patco Brands: