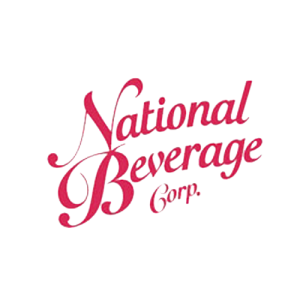 At National Beverage, our culture demands Excellence in all we do . . .
Vision, Commitment, Passion and Execution are essential elements of our enduring philosophy. This philosophy drives an emotional connection to our brands and the care and love we devote to them. While it may be difficult to simply state, these core values have produced results no matter the Challenge.
National Beverage Corp. innovatively refreshes America with a distinctive portfolio of sparkling waters, juices, energy drinks (Power+ Brands), and, to a lesser extent, Carbonated Soft Drinks. We believe our creative product designs, innovative packaging, and imaginative flavors, along with our corporate culture and philosophy, make National Beverage unique as a stand-alone entity in the beverage industry.
National Beverage Corp has transformed into an innovative, healthier refreshment company. From our corporate philosophy, development of products, and marketing to manufacturing, we are converting consumers to a 'Better for You' thirst quencher that compassionately cares for their nutritional health. We are committed to our quest to innovate for the joy, benefit, and enjoyment of our consumers' healthier lifestyle!
Our brands consist of beverages geared to the active and health-conscious consumer ("Power+ Brands") including sparkling waters, energy drinks, and juices. Our portfolio of Power+ Brands includes LaCroix®, LaCroix Cúrate®, and LaCroix NiCola® sparkling water products; Clear Fruit®; Rip It® energy drinks and shots; and Everfresh®, Everfresh Premier Varietals™ and Mr. Pure® 100% juice and juice-based products. Additionally, we produce and distribute Carbonated Soft Drinks including Shasta® and Faygo®, iconic brands whose consumer loyalty spans more than 130 years.
We distribute these brands for National Beverage Company: