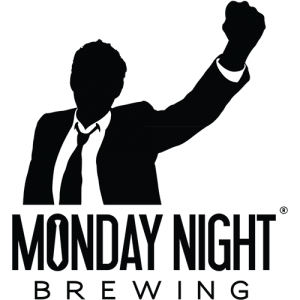 Monday Night Brewing originally grew out of a small Atlanta Bible study. We started brewing beer together on Monday nights back in 2006 as a way to get to know each other better. As we learned more about brewing (and each other), we started making better, more complex beers. Friends, neighbors, and random strangers started joining us in our driveway to brew and commune together. Beer quickly became more than just a weeknight hobby.
Back in our homebrewing days, our three founders (Jeff, Joel, and Jonathan) had white collar day jobs. They wore neckties to work and would ceremoniously loosen their ties on Monday evenings before brewing that week's batch of beer. The loosened necktie has remained with us as a symbol of doing what you love with your career, and making every day (not just weekends) exceptional.
We spent almost 5 years perfecting our beers before bringing them to market, launching in 2011 in Atlanta. Our West Midtown location opened up in early 2013, and is focused on core beer production and small batch hoppy beers. In September 2017, we opened our second facility. Monday Night Garage, located in southwest Atlanta, is our home for barrel-aged, sour beers and experimentation. Plus dinosaurs.
We distribute these brands for Monday Night Brewing: