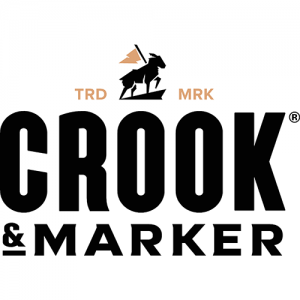 WE COLOR OUTSIDE THE LINES.
Like the Black Sheep, being part of the flock is not our style. We don't fit in. We misfit out. We see the world through a kaleidoscope of change. We ask questions to invent the answers. We grab the rules by each end and snap them over our knees – cracking open a world that sizzles and pops.
Our vision is to unsee a world where convention forces us to choose between bold flavor or better-for-you. A world that pushes away the plain and bonds the bold.
We are Crook & Marker. Different is what we do. A difference is what we make.
UNRULY FOR A REASON.
In founding Bai Antioxidant Beverages, Ben Weiss launched a "bevolution" to overturn the conventional wisdom that says good for you and great taste can't coexist. He battled Big Soda for years, in a fight to bring the world flavor-packed drinks without mounds of sugar and shady ingredients.
Now he's at it again. For far too long, alcoholic beverages offered nothing new. All Ben saw on shelves was a sea of sameness. Boring, bland seltzers. And even worse – teas and lemonades loaded with sugar and pushed by wily marketers who try to hide what's inside.
So Ben introduced a better way to drink by reimagining alcohol. Ben's fight has just begun, but he's firm on bringing bold flavor and better-for-you ingredients to a world that deserves more transparency.
Who said bold flavor and better ingredients can't go hand in hand? Crook & Marker, a new brand from the founder of Bai, is USDA Organic Supergrain Alcohol brewed from quinoa, amaranth, millet and cassava. A modern twist on ancient grains, with zero sugar and infinite flavor. Available in a variety of Spiked Lemonade, Spiked Tea, Lime Margarita, Coconut & Pineapple Cocolada and Spiked & Sparkling flavors.
We distribute these brands for Crook & Marker: