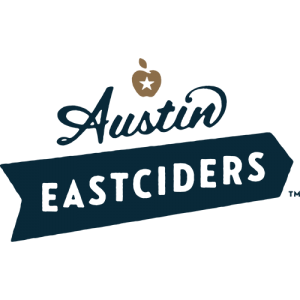 Ed quickly found Mark King, a man who understood the business side of beer and liquor better than anyone around. In 2012, Ed and Mark produced their first cider, Gold Top. With each new release, they brought more newly-minted cider drinkers into the fold. To keep up with demand, they built a brand new, state-of-the-art facility in Southeast Austin, where most of Austin Eastciders is made today.
IT'S ALL ABOUT THE APPLES
Influenced by tradition, we use real cider apples sourced from Europe. Unlike culinary apples, cider apples are full of tannins that create astringency and a more complex flavor profile. We then marry them with apples from the Pacific Northwest for a perfectly-balanced cider.
ONLY THE BEST INGREDIENTS
Some cideries feel the need to hide the fact their juice comes from concentrate. Not us. Importing juice lets us use the best apples, reduces our footprint, and keeps unnecessary preservatives out of our process.
CIDER GOT SESSIONABLE
We believe enjoying a great cider means being able to enjoy more than one in a row. That's why our ciders are crafted to be incredibly sessionable. Unlike overly sweet drinks, Eastciders won't put you on the floor after knocking back a few.
We're helping move the mainstream toward cider that's lower in sugar and features more complex flavor profiles. And with a range of styles, we believe we have truly created ciders that appeal to beer, wine and cider drinkers alike. Not to mention, our ciders are both gluten-free and certified kosher.
Did you know our cider contains roughly two-thirds less sugar than our largest competitors? That means less time spent at the gym, more time enjoying a cider you can feel good about.
MAKING AMERICA FALL IN LOVE WITH CIDER ALL OVER AGAIN, ONE DRINK AT A TIME
We distribute these brands for Austin Eastciders: