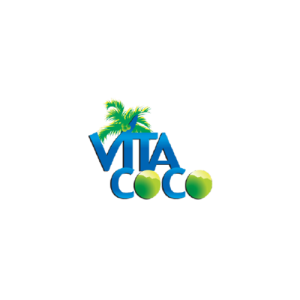 We're an independently-owned portfolio of beverage brands, with a mission to reimagine what's possible when brands deliver better products that are better for the world.
When Vita Coco launched in New York City in 2004, not only did it bring coconut water into the mainstream beverage section of groceries, it re-branded coconut water as a premium lifestyle drink and helped start the trend of natural-functional beverages. Today, Vita Coco is a leader in coconut water and a growing global brand sold in 30 countries. Celebrated for its delicious, electrolyte-rich hydration and replenishment, Vita Coco is the brand that helps you "drink a little better, eat a little better, and live a little better."
RUNA is shaking up the energy drink category with an unwavering commitment to making products with clean ingredients that are Fair Trade Certified. RUNA clean energy drinks™ are made for people who are thirsty for simple ways to get a natural energy boost that won't jolt or jitter, with less sugar and a refreshing taste. Unlock the clean taste and smooth energy lift that comes from Guayusa, an Amazonian jungle super-leaf.
We distribute these brands for All Market Inc.: