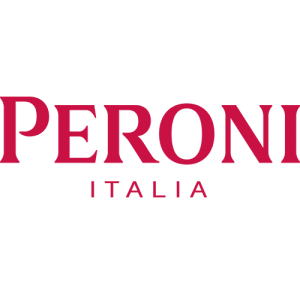 In 1846, Francesco Peroni established the first Peroni brewery in Vigevano.
By 1963, The Peroni family had a vision for a beer with a pale, golden color more reminiscent of Prosecco than the darker beers of the time. The result was Peroni Nastro Azzurro, a refined beer with a distinctive crisp and refreshing taste and a balanced aroma, and the perfect accompaniment to the flavourful foods of the Mediterranean.
Today, Peroni is the most vastly sold Italian beer in the world.
Effervescent and approachable imported lager, brewed in Italy for a true 'taste' of Italian style and culture.
International Pale Lager
ABV: 4.7%
Calories: 149
We distribute Peroni Nastro Azzurro in the markets that are served by: