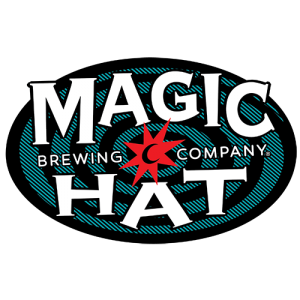 The saturnalian saga of the Magic Hat Brewing Company began in 1978 in a Goddard College bathtub, where future brewmaster Bob Johnson first cultivated his maniacally obsessive interest in making "better beer with bigger flavor." In a moment of supreme serendipity, Fate sent him off to an accidental meeting on a random Burlington street with future Magic Hat president Alan Newman. Before you could pour a pint, a brewery was born.
Not Quite Pale Ale
A beer cloaked in secrecy. An ale whose mysterious and unusual palate will swirl across your tongue and ask more questions than it answers.
A sort of dry, crisp, fruity, refreshing, not-quite pale ale. #9 is really impossible to describe because there's never been anything else quite like it. Our secret ingredient introduces a most unusual aroma which is balanced with residual sweetness.
Fruit Beer
ABV: 5.1%
We distribute Magic Hat in the markets that are served by: