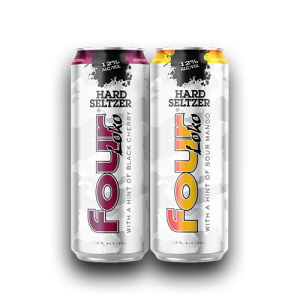 Four Loko Sour Mango Hard Seltzer
The hardest seltzer in the universe just got SOUR. [Insert boring things they want me to tell you here] Infused with natural mango flavors, this refreshing seltzer beverage tastes like your night just got better. It's bursting with fruit flavors and everything else that you love about hard seltzers. [Back to me] Stuffs good, but don't take my word for it–Find Sour Mango Hard Seltzer and the rest of our seltzer products near you.
Hard Seltzer
ABV: 12%
Four Loko Black Cherry Hard Seltzer
Black cherry seltzer goes Loko. This hard seltzer goes as HARD as the name suggests. Tastes like the hardest seltzer in the universe (literally) with a hint of black cherry flavor.
Hard Seltzer
ABV: 12%
We distribute Four Loko Seltzer in the markets that are served by: