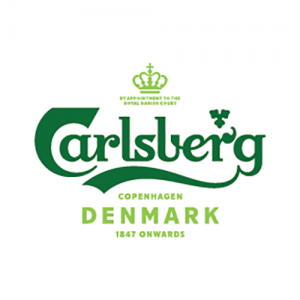 The Carlsberg Brewery was founded in 1847 by the visionary Danish brewer J.C. Jacobson, and today has grown into the 4th largest brewery in the world. Carlsberg Pilsner is the flagship in the Carlsberg Group's Portfolio of beers which represents more than 400+ brands worldwide.
Carlsberg Lager – Imported into the United States since 1902, this true international lager has re-introduced itself as a leading premium beer selection amongst American consumers.
Elephant – First launched in 1959, it is strong like an elephant both in flavor and alcohol content, offering adventurous beer drinkers across the continent a unique and exotic taste experience. The elephant on the beer's label is inspired by the two pairs of life-sized elephant statues, which form part of the main entrance to Carlsberg's brewery in Copenhagen. The Elephant Gate has become a famous Danish landmark and gives visitors to the brewery a majestic welcome.
We distribute Carlsberg in the markets that are served by: