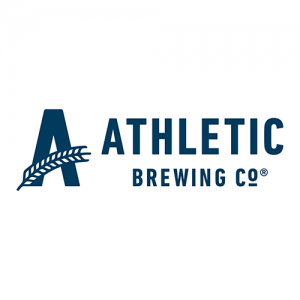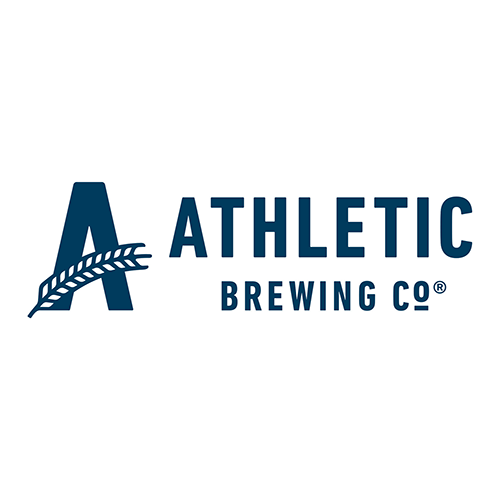 Using an innovative, proprietary method of brewing beer without alcohol, Athletic Brewing Company has created a lineup of non-alcoholic craft beers that never compromise on taste. Because their process doesn't adhere to the traditional guardrails of brewing non-alcoholic beer, they've been able to go far beyond creating the common lager. Like any good craft brewery, they are continuously brewing a range of styles from non-alcoholic goldens and IPAs to darks and sours.
Our lineup of Athletic Brewing Company's many flavors includes (but isn't limited to!):
Upside Dawn – Golden Style
Reducing gluten never tasted better! This Golden is bright, crisp and and showcases the more delicate characteristics of our custom Vienna and adventurous blend of old and new world hops.
Run Wild – IPA
A quintessential and timeless IPA crafted to showcase the strong personalities of our favorite malt and hops in perfect balance.

Free Wave – Hazy IPA
A soft and hazy wheat body let the copious amounts of Amarillo, Mosaic and Chinook Hops explode with their juicy, floral and citrusy character.
Athletic Lite – Light Brew
Beautiful Noble hops hover over a light and refreshing Rice and Malt body that is infinitely sessionable.
Cerveza Athletica – Mexican-inspired Light Copper
This classic Vienna style showcases incredible malt complexities – toast, bread crust and hints of stone fruit – while remaining light, bright and super refreshing
Wit's Peak – Belgian-Style White
Lemon and orange zest infuse this take on a classic Witbier. With subtle spice notes coming from coriander and pink peppercorn, this refreshing brew gives a complex balance of flavors in every sip.
We distribute Athletic Brewing Company in the markets that are served by: