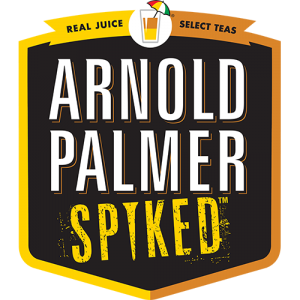 Arnold Palmer Spiked is a refreshing blend of iced tea and lemonade, spiked with 5% ABV. Based on the original non-alcoholic recipe from AriZona Beverages, this spiked version is a malt beverage made with real juice and select teas.
The legendary golfer Arnold Palmer popularized this classic non-alcoholic drink back in the 1960s. To this day, it's still synonymous with a refreshing blend of half iced tea and half lemonade.
Now in partnership with AriZona® Beverages, one of the leading non-alc tea companies in the U.S., an Arnold Palmer is available SPIKED with 5% ABV. Made with real lemon juice and select teas, enjoy the deliciously refreshing Arnold Palmer taste you already love, now with 5% ABV.
Flavored Malt Beverage
ABV: 5%
Calories: 206
We distribute Arnold Palmer Spiked Half & Half in the markets that are served by: