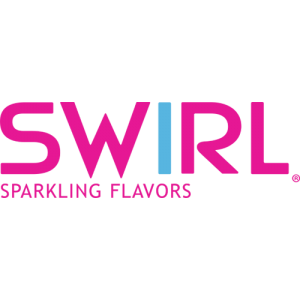 Our mission to reinvigorate the flavored malt beverage category with new innovative brands and proprietary brewing technologies to bring you the highest quality products and best value. We pride ourselves on leading the way to success with innovative new styles designed to move the beverage industry forward into the future.
SWIRL Sparkling Beverage Company's goal is to expand the sparkling beverage category with new innovative brewing technologies that push the boundaries of the beverage industry. Introducing SWIRL Sparkling Beverage the 1st in the country to introduce new innovative flavors catered to the adult millennial age group. Welcome to the future, our clear brewing technology is now infused with a proprietary natural sweetener blend that achieves sensational new flavors with zero sugar and low carbs.
SWIRL sparkling captures the essence of flavor with zero sugar, low carbs, and low calories. Our proprietary clear brewing technology and innovative sweetener blend make SWIRL Sparkling a low calorie, low carb infusion of unique flavors with zero sugar! For an uplifting beverage experience try all SWIRL flavors!
We distribute these brands for Swirl: