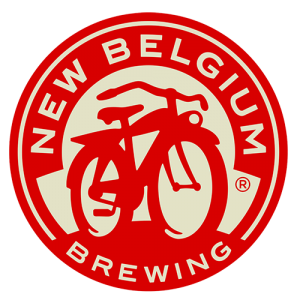 We were born on a bike.
The rest is history.
A bike trip through Belgium in 1988 inspired a young couple to bring the flavors of centuries-old Belgian beer to the town of Fort Collins, CO.
From the beginning, we've had the audacious goal of making world-class beer. But more than that, we're committed to democratizing craft beer, so that more people and communities can enjoy it.
People are at the heart of New Belgium—and always have been. We embrace our coworkers and customers for who they are and work to build community wherever we go.
We believe business should be a force for good. That's why we push forward solutions to the biggest social and environmental challenges of our time.
We encourage people to take risks, push boundaries, and let their freak flags fly because ideas that change the world rarely come from a textbook or follow a straight line—and that's hella fun.
A Brewery for Good
Being a certified B Corp means that we use the power of business to solve social and environmental problems. New Belgium has been doing this work since the day we were born, and thanks to our B Corp Certification, we're able to track our progress over time and see how we compare to other values-driven companies. It empowers us to continue protecting our culture and values.
We distribute these brands for New Belgium Brewing Company: