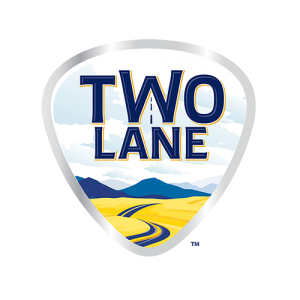 The more we change and grow on the road of life, the more important it is to keep ourselves rooted. Inspired by the two-lane roads that lead to familiar places, our Two Lane road ends in a familiar feeling.
Created in collaboration with country music star Luke Bryan, Two Lane tastes like that certain feeling you get when you're most comfortable, most connected, and most yourself: the feeling you get of being home.
Country music star, Luke Bryan, wanted a smooth sippin' beer with a satisfying taste to enjoy when kicking back at home with friends and family. Inspired by these moments, he collaborated to create Two Lane American Golden Lager, a modern take on an easy-to-enjoy beer.
American Golden Lager
ABV: 4.2%
Calories: 99
We distribute Two Lane Lager in the markets that are served by: