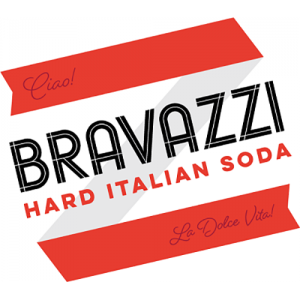 All your favorites inspired by gourmet Italian sodas bursting with sun-ripened citrus flavor, Bravazzi excites the senses with its naturally sweet, fizzy essence and fruity aroma. It's a refreshingly tasty, and comes in a variety of flavors.
Our unique cane sugar brewing process makes Bravazzi light tasting and naturally gluten free so fresh flavor always shines through. Naturally sweet from the start, each flavor is made with the juices of perfectly ripe fruit.
With a touch of bubbles, the finish is light, bright and totally delicious.
Flavored Malt Beverage
ABV: 4.2%
We distribute Bravazzi Hard Soda in the markets that are served by: